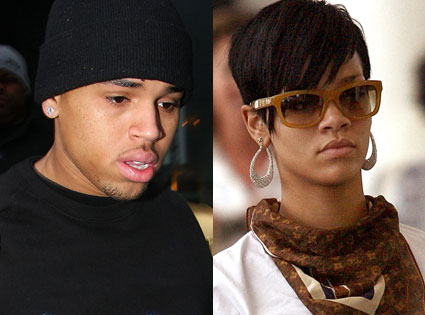 Rhianna is cooperating with the police investigation and more details are coming out…it's looking worse for Chris Brown.
They started fighting after the Clive Davis pre-Grammy party late Saturday. Chris pulled the car over in LA's Hancock Park. Rhianna grabbed the keys and tossed them out the window, which made Chris angry.
The inside said "he tried to find the keys, then came back to the car, put his hands around her neck and said I'm going to kill you!" Rhianna lost consciousness and when she woke up Chris was gone.
Officers found Rhianna with a black eye and hand prints on her arms. Officers took two sets of pictures of her.
There has been no response from Chris' lawyer Mark Geragos.
Rhianna's camp said "Rhianna is well. Thank you for your concern and support."
This just keeps getting bigger. Chris' career is in trouble.